Notes on Booking Japan Airlines First Class
I like flying in the pointy end of the plane. There, I said it. I have annoyed my family to no end talking about it. Arguably, I have a problem.
My friend and I are going to Japan using the frequent flyer miles and credit card points I've built up. We booked Japan Airlines business class for 60,000 AA miles. I should have been happy with that.
Except American Airlines allows free changes to awards in certain circumstances. So I was faced with the option: be happy with what I have, or check every day for award seats in First like some kind of obsessed person.
You can guess which option I chose.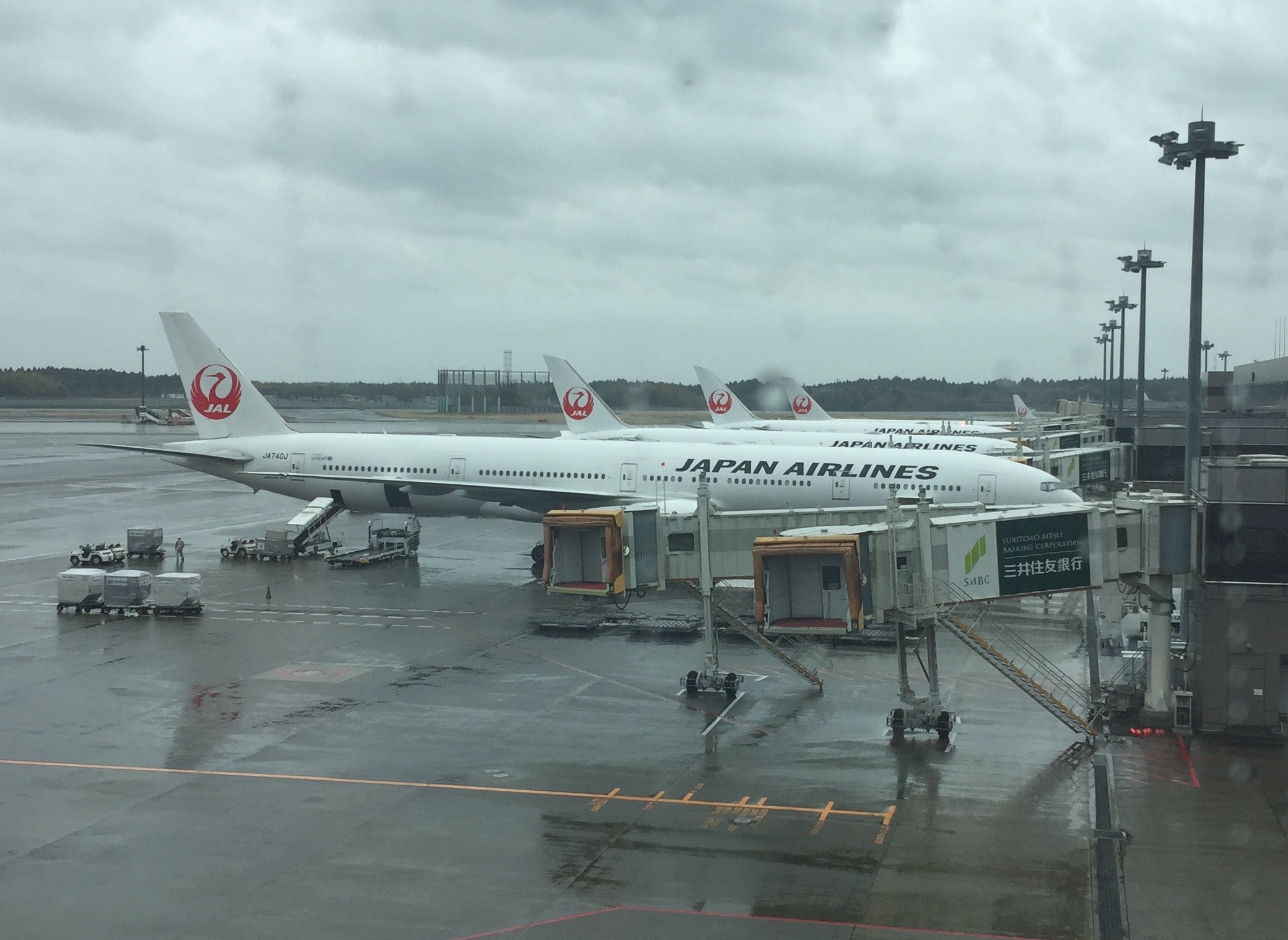 A Japan Airlines 777-300
Why I Did It
Here is the AA award chart for a one way ticket from the Mainland US or Canada to Asia 1 (which includes Japan). Since it is difficult to find saver award availability on AA flights, the award chart is most useful when booking partner airlines such as Japan Airlines.
| Cabin | Miles (off-peak) | Miles |
| --- | --- | --- |
| Economy | 32,500 | 35,000 |
| Premium Economy | - | 50,000 |
| Business | - | 60,000 |
| First | - | 80,000 |
First Class costs 20,000 miles more than Business Class. You get a lie flat bed with both, and the window seats in business class on Japan Airlines' intercontinental 787s and 777s are amazing, but I thought the extra 20,000 miles per person would be worth it for the experience, especially with a friend.
There are some other notable programs that allow booking JAL. In addition to the oneworld airlines, you can also book with Air France / KLM Flying Blue and Emirates Skywards (and it seems possibly China Eastern and Bangkok Airways).
The JAL Method of Releasing Award Seats
Ah the culture of Japan… there are a lot of convoluted systems. From what I have been able to piece together from around the internet and my own observations, it seems there are three phases involved in JAL's award inventory:
Phase 1: 360 days before the flight, JAL will release between 0-2 award seats. However, American Airlines will only book award seats 331 days out, so they will often get booked pretty quickly. This award inventory seems to be rather stable.
Phase 2: About 9 months before departure, JAL will close all of the seats from Phase 1 and instead randomly open a different set of seats every day. There doesn't seem to necessarily be a system behind which seats are opened.
Phase 3: About 2 to 3 weeks before departure, JAL will open most of the unsold seats – often this is all but one seat in First.
My flights were for August, so I was in Phase 2 and I checked for award availability in First every day until I found it.
The Bottom Line
It is ultimately rather inconsequential, but it's nice to be in First, especially when traveling with a friend.