Somehow, it seems like I'm always adding people to this trip.
I booked a round-the-world award ticket for my family three months ago. Well, it turns out that my brother will probably be able to come with us on the trip, which we did not expect. So, we had to get him a ticket to come with us!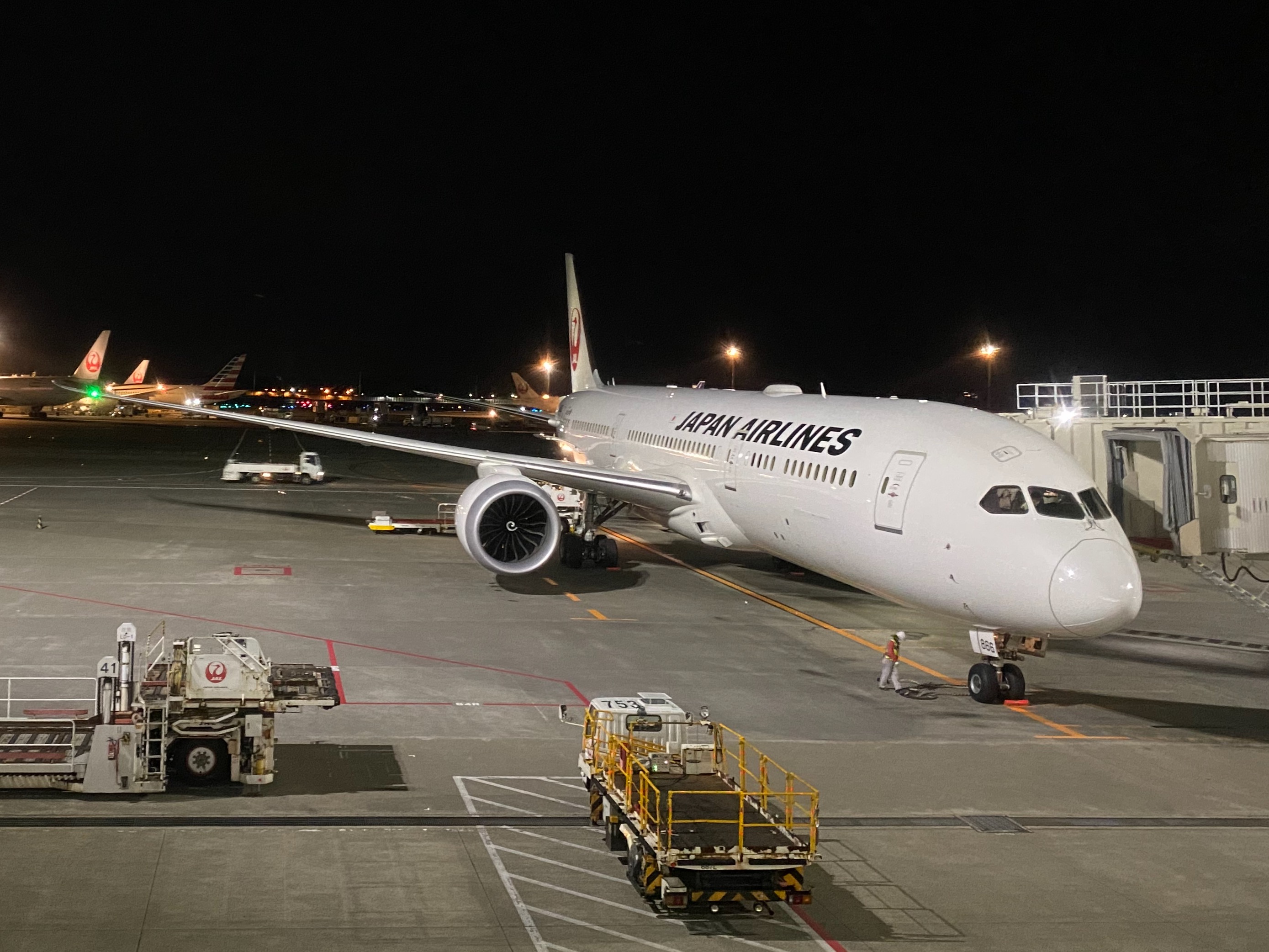 The Problem
My mother, father, and I booked our round-the-world trip as an Asia Miles multi-carrier award ticket. We booked pretty close to when the window for award travel opened, and we had pretty flexible dates: our main constraint was that we want to be in Japan at a time that we can see cherry blossums and in Switzerland for Sechseläuten, which in 2022 is on April 25.
In this case, we wanted to optimize for different things:
We wanted my brother to be on the same flights as we were on as much as possible.
Failing that, we wanted to arrive and depart at the airport at roughly the same times.
Having similar arrival/departure times was especially important in Rome, where were planning on taking a car to and from the airport, since it is 30 km outside of the city.
Booking the exact same award would have been great, except the only long-haul flight that had award seats available was the New York to Tokyo segment on Japan Airlines. Therefore, I gave up on pricing his tickets as a single round-the-world award and started looking for awards to cover individual legs of the trip. This also helps becuase I didn't have to book everything at once, so I could tinker with the exact scheduling.
US to Asia
Since there was business class award availability on the same Japan Airlines flight that we were on, we booked it as an American Airlines award for 60,000 miles and $5.60.
There was not business class award availability on the American Airlines flight from Boston to JFK (it could have something to do with the fact that my family was already taking up 3 of the 10 seats). This isn't a huge deal because it is such as short flight, and when you are forced to accept an economy segment on an international business class award, American lets you choose an extra legroom seat for free.
However, it gets better: this flight is operated by an A321T, the specially configured aircraft that normally flies premium transcontinental routes like New York to Los Angeles and San Francisco. On the short flight to Boston, American sells the 10 first class seats as domestic first class, and allows the 20 business class seats to be assigned as extra-legroom economy seats. So, my brother will get a lie-flat economy seat on the 50 minute flight to New York — I told him the only difference will be the lack of glassware and a snack basket.
If an award seat opens up in domestic first, I'll call AA and grab it for him though.
Asia to Europe
We are booked to fly Japan Airlines from Tokyo to Helsinki, and then Finnair from Helsinki to Zürich. Unfortunately, there was not another seat available from Tokyo to Helsinki on that date.
There are a ton of ways to get from Japan to Europe though, including the Middle Eastern carriers, the northeast Asian carriers, and the European carriers. In the end, I did the simplest thing: I have a bunch of AA miles and there was award availability on Japan Airlines from Tokyo to London, so I booked him from Tokyo to London on Japan Airlines and from London to Zürich on British Airways (there's almost always short-haul business availability within Europe this far out). His flight takes off 40 minutes after ours does, which ties up the airport transportation to Haneda nicely.
Since all American Airlines award are changeable or cancellable for no fee, this also makes it possible to get him onto the flights we are on, should space open up. I booked this for 75,000 miles and $94.50.
Zürich to Rome
We paid 139 CHF for an economy flight on Swiss from Zürich to Rome. The price hasn't changed since I bought the other 3 tickets.
We could have used 6,000 United miles and $39, which would give a value of 1.88 cents per mile which I consider good for United, but we decided to keep it simple.
Europe to the US
This was the hardest part. The rest of the family booked Rome to London to Boston with an overnight stopover in Boston. Since the stopover was less than 24 hours, it counted as a connection and we were not hit by the United Kingdom's £180 Air Passenger Duty. Additionally, we booked the American Airlines service from London to Boston, which avoided British Airways' ridiculous fuel surcharges.
However, there is no business class award space on the American Airlines flight any more (their dynamic pricing algorithm wants 120,500 miles for the one-way flight, and the BA segment prices separately), and my brother wants to see London with us.
That left us with a few options that I seriously considered:
Fly British Airways the whole way from Rome to London to Boston, and pay about $300 extra in fuel surcharges.
Fly Alitalia from Rome to London and then Virgin Atlantic to Boston (ticketed by Delta).
Wait for the new United flight to go on sale, expecting award availability, and book Rome to London connecting in Brussels (or Copenhagen or Frankfurt).
Delta wanted 120,000 miles and an additional fuel surcharge for originating in Europe for option 2, so that left consideration even before they stopped selling Alitalia flights (Alitalia's assets are being sold to a new company and it may not stay in SkyTeam).
In the end, we followed the path of least resistance and used AAdvantage miles to book the morning BA flight for 57,500 miles and $417.65. We could have also used BA miles, but again our expecation is that should a seat open up on the American Airlines flight that we are on (or there is a schedule change with the BA flight) we can call in and switch to that flight, saving $320.
The Total Cost
So in total, we booked three awards, all with American Airlines miles, and a cash flight on Swiss:
| Flights | Mileage Cost | Dollar Cost |
| --- | --- | --- |
| BOS → JFK → HND | 60,000 | $5.60 |
| HND → LHR → ZRH | 75,000 | $94.50 |
| ZRH → FCO | — | $152.08 |
| FCO → LHR → BOS | 57,500 | $417.65 |
So how does booking in segments compare to the round-the-world award the rest of my family booked?
Segments: 192,500 AAdvantage miles and $670.
RTW Award: 155,000 Asia Miles and $633.
The round-the-world award is still the winner, but if we manage to dodge the BA fuel surcharge it gets a bit closer:
Segments: 192,500 AAdvantage miles and $350.
RTW Award: 155,000 Asia Miles and $633.
This depends much more on which currency you have miles in and what you value them at. Personally, I'd still probably choose the second option, but booking individual segments through AAdvantage bought us more flexibility.
Now Japan needs to re-open its borders.